Get The Best E-Cig & Vape Merchant Account Solutions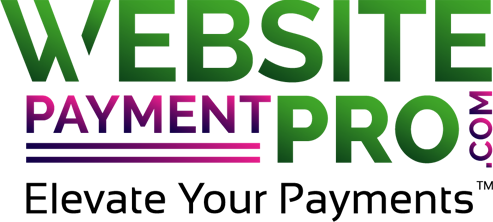 The e-cigarette industry has exploded in popularity since its humble beginnings. Now, the vape industry's sales hit 1 billion dollars in 2020 with no signs of slowing down. And that's not bragging. As this industry continues to grow, so makes the demand for reliable vape merchant account payment solutions. If you are looking to start or expand your business within the vape industry, it's essential to have merchant account services that understand your unique needs and work closely with you to accommodate them. We provide some of the best vape merchant account solutions around. Find out the reasons below.
What Is A Vape Merchant Account?
A vape merchant account is a payment processing account for vape shops. It is an essential tool for businesses that sell e-cigarettes and vaping devices online or in person. A merchant account allows you to accept credit and debit cards and other payment options from customers without dealing with third parties or setting up a credit account with a bank.
Why Choose Our Vape Merchant Account Services?
Our vape merchant credit card processing for e-cigarettes services is used to sell vaping products and other e-liquids. These products include e-cigarettes, e-cigars, and e-pipes. Our services will help you get your business started, and we can help you increase your sales.
We work with merchants who are just starting to establish businesses looking to expand their vape business.
Hundreds of online vape shops have used the vape merchant account services we offer, and we have a 98% approval rating.
What's More?
How Do We Do It?
We handle all aspects of managing your vape business merchant account
Manage your vape business credit card processing.
Set up a monthly budget for your business credit card processing.
Set up an account for you and your employees to access your online account 24/7.
Set up alerts for daily, weekly, and monthly spending limits.
We also set up ACH and EFT payment options and more.
Get Your Merchant Account Today!
We offer vape merchant account payment solutions that our clients have been delighted with. We have been in business for over 25 years and have been able to help thousands of people just like you. We want to be your only choice when it comes to finding a top-notch vape merchant services provider. If there is something we can do better, please let us know to continue being better for you!
Merchant agencies usually look at e-cig and vape organizations' heavy risk because they're govt controlled and fairly new. Because of that, it can be hard to get a merchant account, or one that's affordable at least. We offer a solution.
Accept all major credit and credit card, ACH transfers, and gift certificates in person, online, or on the phone with a transaction answer made with your organization at heart. No high processing rates, no hidden fees, and no confusion. We go beyond the basics and provide industry-specific services to vape businesses, including integration with age verification systems.
Accept A Credit Card in Store
We recognize the necessity of face-to-face customer care at the vape shop. Nothing takes away from a good shopping experience like a complicated payment process. As you're busy running your business, you need a credit card machine that's reliable, fast, and easy to use. From standalone credit card terminals, like the Verifone VX520, to full-function POS systems, like the Clover Station, we offer a variety of options to meet your business's specific needs.
Backed by advanced security and created to final, our charge card terminals allow you to accept EMV chip, swipe, and NFC monthly payments such as Apple Shell out, Samsung Spend, and Android Pay out correct from the door. Integration support is included with all of our merchant accounts, so we can help you program your POS to perform customized functions to keep your business running smoothly and free up your valuable time. Track inventory, manage employee timesheets, set up a loyalty program, and more—you tell us your needs, and we get to work.
Mobile eCig and Vape Merchant Profiles
Do you promote at conferences, at other enterprises, or coming from a burst-up go shopping? We offer mobile card readers that attach right to your smartphone so that you can accept payments anywhere your business takes you. They connect via WiFi or 3G, so your coverage map is maxed out. With a pocket-sized credit card processing machine, accept EMV chip, swipe, and NFC payments quickly and securely—anywhere in a cellular network.
Agree to Charge Cards On the web
In order to take visa or Mastercard monthly payments on the web, you will need a secure repayment gateway for the website. The customer shopping experience should be smooth and easy to navigate. That's why we help you integrate your payment gateway with your shopping cart, accounting software, and other compatible applications.
Some retailers have widened their company to promote on the internet but need to have a solution to stop income to kids. Website Payment Pro USA has an online age verification product to help your business prevent underage sales and comply with FDA age regulations. The online age verification software, AgeChecker.Net, integrates with most major eCommerce platforms and API documentation is available for custom developers. You can customize AgeChecker.Net to require the minimum age in each state to comply with different state laws, and your payment gateway will not process the order until the buyer's legal age is confirmed.
With the eCommerce merchant account from Website Payment Pro Us, make the most of more importance-extra instruments and sources internal in your online settlement path:
Electrical invoicing so that you can automatically email purchaser statements
Up showing up-time money
Revolutionary Fraudulence Id Package that allows you to establish custom made-manufactured filtration options and thresholds to determine that can help prevent rip-offs endeavors
Accept credit score, credit history, gift certificates, and ACH moves
Straightforward continual invoicing options for memberships or payment ideas, with hassle-free user-profiles updater instruments
Chargeback avoidance help
PCI concurrence shift-throughs, for example for free Ip address some weaknesses checking, additionally eradication help if required, through your in-residence PCI place of work
Food and treatments management conformity aid
Scam and chargebacks certainly are a higher threat on the internet in comparison with a greeting visa or Mastercard-provide environment, for just about any enterprise variety. That's why we offer individualized assets and aid in chargeback and rip-off reduction. Whenever we have your organization safeguarded from every place, we can easily lessen your processing charges.
Take Bank Cards On the telephone
No settlement path? No website? No problem. A virtual terminal allows you to accept credit cards over the phone from any web browser, anywhere in the world. All you need to do is log onto the provider's secure server, type the customer's card details into the required fields, and press submit! You don't have to download or store any software on your own server. Address Verification Service (AVS) Card Verification Value (CVV or CVC) is built in to help you weed out any sketchy payment attempts, and we also offer individualized chargeback prevention support.
A virtual terminal is a smart expense for organizations with founded interactions with clientele, or any who want to present their clientele the best simplicity of paying how they want. Accept credit cards and ACH transfers safely and quickly from any internet-enabled device with an e-cig and vape MOTO merchant account.
Lessened Stage for General Business
Is it possible to supply items for some other organizations? In the event you take a steady level of business a credit card (like business, business or buy greeting cards), you be entitled to lessened interchange charges the key credit card sites arrange for B2B repayments. As these level 2 and three obligations include increased information, they are extra protected against chargebacks and scams, warranting the reduced level. We offer the B2B visa or Mastercard processing software program needed to approach levels 2 and three repayments. Conserve hundreds to thousands monthly in interchange fees for wholesale deals. Learn more.
Business Background
The vape Local community has expanded tremendously in the past times several years. While prototypes and patents of the first e-cigarettes date back to the 1960s, the first successfully commercialized e-cigarette (brand name Ruyan) was launched by Chinese pharmacist Hon Lik in 2003 after his father, a heavy cigarette smoker reportedly died of lung cancer.
In 2006 e-cigs were introduced to Europe and inside a year they strike the US market. Since then, technologies behind the products have become more complex, evaluating and improvement consistently enhance safety specifications, as well as the items, have grown to be incredibly popular. According to the CDC, there are actually approximately 9 million vapers within the US who spent about $3.7 billion on vaping and related products in 2017.
Our Chance inside the Action
Website Payment Pro USA Vice President of Income Todd Fins is very familiar with the e-cig arena. His investment started with an online vape store. In an effort to make a change after encountering the high transaction fees that came with the combination of eCommerce and a high-risk industry as a business owner, he joined Website Payment Pro USA and worked to level the playing field for vape entrepreneurs. As a champion for the industry, he helped reverse banks' and legislators' misconceptions about it by co-founding the California Smoke-Free Organization. The non-profit trade group's mission is:
"To keep your vapor marketplaces very competitive for small and huge gamers, to guarantee the long-term viability from the sector, to conquer monthly bills that stifle development essential to community wellness, as well as to convert the general public controversy on e-cigarettes aka vapor goods. Additionally, to influence the terminology of the latest bills whilst in creation forging new partnerships with decided officers in California state."
Take advantage of the expanding marketplace today by applying for any credit card merchant account that maximizes your income, streamlines your profits, and adds benefit to the vape business. With an e-cig merchant account from Website Payment Pro USA, you don't have to settle for high transaction rates, hidden monthly fees, and subpar equipment and services. The options for customizing your payment solution are endless and the choices are all yours.
We love startups and existing businesses, modest or big, the retail industry or on the web. During a free consultation, we'll show you exactly what you can save each month with a side-by-side comparison of your current processing statement and what ours would look like.
Our e-cig and vape retailers promote a variety of items which include e-cigarettes, e-juice, windows, vaporizers, vapor, vape coffee pods, and connected accessories. If you've been turned down by other merchant services providers, you've landed in the right place. New to all this? Visit our merchant services resource page to learn more.